Play Fantasy
Rocket League
Pick Your Fantasy RLCS Team and play with friends
Play Now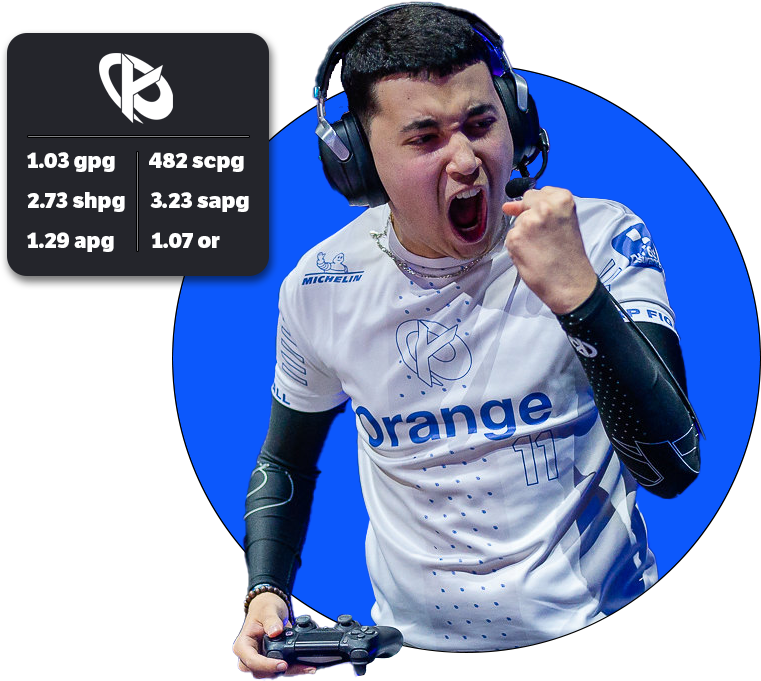 Pick Your Fantasy RLCS Team and play with friends
Latest RLCS news
Power Ranking NA Players
By Belleair - Oct 19th 2023
Spring Major Top Headlines
By BigFan - Jul 4th 2023
Spring RLCS Prep
By Rinzzlerr - May 3rd 2023
How do you play
Fantasy Rocket League
Pick players for your fantasy team. The better your fantasy player does, the more points your team gets. The more points your team gets, the higher your fantasy rank will be on the leaderboard.
Key Factors
Each event you pick 6 players for your fantasy team
Change your lineup until the regional event starts
Every player has a price associated with them
You can spend up to the fantasy league salary cap
Fantasy Rocket League scoring is based on stat averages for the rlcs players games played
2023 regions determine the available players
Create or join a fantasy league with your friends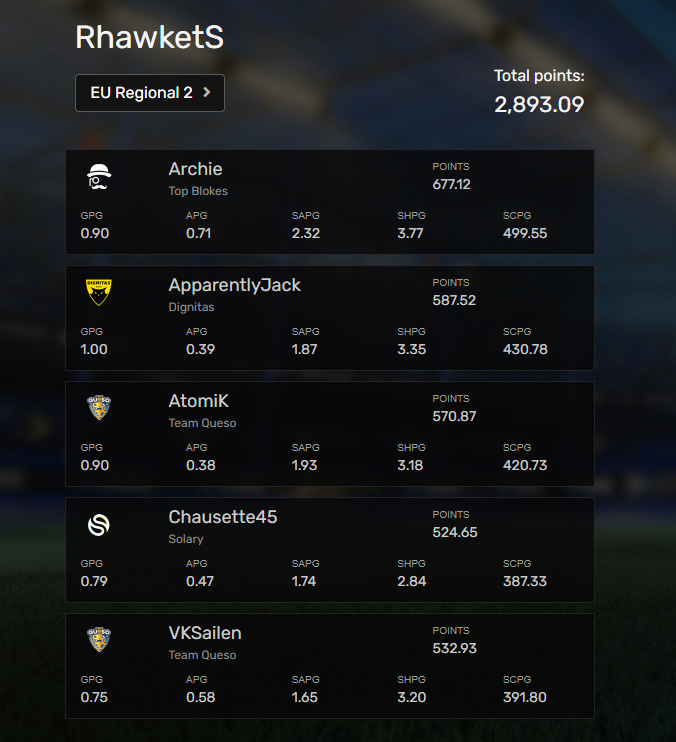 What is FanRL?
FanRL is a website where you can play our Fantasy Rocket League game online and get the latest RLCS news. Follow the 2023-2024 RLCS season with us as we'll try to bring you roster updates, highlight plays, and original Rocket League content. After each fantasy event we'll be posting fantasy player stats to highlight which players boomed and who bust (read more).
Many people know about Fantasy Football, Hockey, etc., and now we have created Fantasy Rocket League. We give you the opportunity to pick your favorite players and make your Fantasy RLCS team to compete against your friends in your own private league or join our Global league to see how your team stacks up against people from around the world. Starting the Fall of 2022, we introduced the Snake Draft option for your private leagues. You draft players that are only on your fantasy team and then you have head-to-head matchups for each Regional against another person in your league. Psyonix, the creator of Rocket League, is always making 2023-2024 RLCS format changes. It is our goal at FanRL to stay up on these and make the necessary changes to Fantasy Rocket League, so you continue to have a great experience.
Throughout the year, we'll be adding Rocket League community content and showcasing the passion of our Fans. We try to provide fun interactive games, tools, and content that you can engage with daily. One our most popular resources on the site is our Rocket League Wallpapers for you to download and show off on your desktop, tablets, and mobile phones. During the 2023-2024 RLCS season we'll be posting news articles about roster moves, event stats, and fantasy rocket league insights. Thank you to Ballchasing.com for providing us with the rocket league player and team stats. To view upcoming tournaments and see the latest roster changes go to Liquipedia rocket league.
If you haven't already signed up for Fantasy Rocket League you can register and play today! If you would like to know more about Fantasy RLCS and FanRL, go to our about page.