All Blogs
Part 2: The greatest and most disorganised summary of the greatest and most disorganised LAN in Rocket League history
July 11th, 2022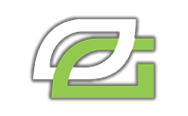 OpTic Gaming (7th-8th)
(Dreaz, Allushin, Mist)
This team looks absolutely nothing like it did at the start of the season, but it's been a very interesting journey for them since the Championships of Season X. It didn't seem like they were in control of their transfers at all this season, given on two occasions they picked up players that had been dropped from their previous rosters, and had Atomic leave to G2 as well. I had faith in them doing well at the Fall Major, because Turbo could finally be released from his chains of playing online instead of on a stage. Unlike their ever-improving first split, the first Major didn't go in their favour, and after failing to even qualify for the Winter Major with some quite frankly disparaging results, Allushin was moved from coach to player, now joining team veteran mist and newer player dreaz.
I think it's relatively obvious that Allushin was brought into the roster with the intention of getting some game time too, but he had to be down as their official coach first, as taking both dreaz and Allushin in a single split would erase their points, and attempting to wait an entire split to pick him up would be a dumb move, as he would most definitely get picked up or create a new team (would be interesting to see him on Oxygen, that's my best guess as to where he'd go).
Although they placed higher than FaZe this Major, to the delight of the org and any Scump fans, I don't think they'll be getting a top 8 finish at Worlds. They were the very first game on stage and the only one on day 4 to not go to Champions Field. Despite the habit of sweeps and me thinking it was over after the first game, Furia simply played better and the Near Airport jokes started in the crowd almost instantly. Although they hit a streak of form recently, it's been shown that they can definitely take down favourites in a match, but have been very inconsistent throughout the season. I will say that it's almost impossible to hate this roster, given how much of a splash dreaz made last season, the impact Allushin did in Stockholm and Turbo for literally just existing (mist is there too I guess?). I talked with him very briefly and it was absolutely delightful, and I'm glad he was the one to give the Moist boys their medals. It truly felt like a passing of the old guard to the new, as people who were once diehard fans now have their own crowds flock to them, bringing with them new mechanics, metas and entertainment as a whole.

Team Liquid (7th-8th)
(Atow, Oski, AcroniK)
Team Liquid, the youngest team in the tournament with an average age of 15.90 had the toughest time in London. Their first matchup was against the Falcons, in which game 1 was fought over and decisively won by the young guns, but the rest of the series was stripped away. Having PWR as their first lower bracket game was a bit of stat padding, but after being instantly catapulted into G2 felt like a punch in the face. If you're coach Xpere, you're prepping your team to play Karmine, thinking that they're about to get swept by G2, then slowly but surely the fightback starts, and soon enough Carlos' soldiers are before you and even considering a top 8 finish. Game 1: lost. Game 2: lost. It's do or die time, and you can't even use tactical timeouts at this stage and you've been held to a single goal across the first two games. Everyone knew that one loss and it would be the end of the season for Liquid. Now try and imagine what that is like when you're sitting in that chair as a 15 year old acutely aware of the jeopardy. You've done that? Okay, now forget it, because the pressure didn't phase them in the slightest, instead pulling off the reverse sweep to send G2 out of the lobby and into the spectator stand.
This is where it gets ridiculous, as if it wasn't already. You've been given one of the two biggest favourites in LOWER ROUND 2, had to reverse sweep them after being punted down there by the eventual runner up of the tournament. Well at least it shouldn't be too bad after this right? Well instead of playing one of the favourites and the runner up, why don't you get pitted up against the actual champions in Woyo, Wise and Watira, playing under Woist Esports. They are absolute lower bracket champions and Team Liquid were given what I would consider either the hardest or second hardest collection of teams. The mental fortitude they had to come into Spring with the determination they possessed, and translating that into results is incredible, and I think the entire world agrees that seeing them competing in a full season will be a formidable sight indeed.
Also on an unrelated note, I spoke with both Boyoroyo and Swaces, the Team Liquid Day 1 casters, and they are both absolutely legends. Insane love to both of them for the organisational duties they had both in and out the arena, their dedication made LAN so much better.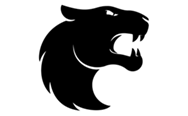 Furia (5th-6th)
(CaoiTG1, Card, Yanxnz)
Now, this is going to sound incredibly dumb, but I wouldn't rate Furia in my top 8 teams globally going into next season, regardless of Worlds results. To me, they slot right in at about the 9 or 10 slot. The offseason will decide a lot of other top teams, and no doubt will bring about one or two more that are fighting to get to the top of that conversation. The way I see it, the best players in the region are on that team, and unless AcroniK moved to Brazil at age 17 to join it's unlikely they'll change the roster. They aren't limited by the fact that they speak Portuguese, because everyone else they play against does too, but they're limited by the fact that they're so far ahead of the competition that it's difficult to really say they can scoop anyone else up to join their ranks.
Looking at the two previous Majors, finishing with a 5th/6th place result both times, they'll be pretty happy with that, but they have never won a game in front of a crowd, and I think that may be indicative of some pressure they put on themselves. Obviously some very tough teams have been their undoing, but 0-3 this season when on stage isn't the best, and to me is bordering on an issue. They've done well enough to top their region and get an instant qualification to the main event of Worlds, at which I'm sure they'll be able to bag a series, maybe two at a push, but nothing more. Their results at the Winter Major looked good, as they topped their group, but both other teams advancing with them were eliminated in the very first round of lowers, which shows that there really wasn't that much competition-they also lost to Renegades for the second Major in a row, who truly are the bane of SAM and should be proud of it.
This Major was a bit of a mixed bag of results for them. Yes, they beat several teams, but looking at their matchups, only two of them are really something I think can be viewed in a truly positive light. Beating Gladiators was a gimme, so that can be looked past, and I would argue that although they beat FaZe, this was an incredibly weak FaZe and is more of a stat than an achievement. OpTic were on a hot streak, so I think managing to take them out, especially after losing game 1 as part of the first series on LAN, is impressive. Their best result was actually their second loss. Their first was an 0-3 against Karmine Corp, and their second was a 3-4 loss to the very same Blue Wall, losing out in the game 7 OT of an attempted reverse sweep. The ability to keep their head up throughout the first half of that series, after being 0-6 against a team in two different matchups shows that they really wouldn't give up, and for sure wanted to prove the doubters of their region wrong. Although they couldn't win the series, they could walk away with their heads held high as they still got the automatic qualification for Main Event, as mentioned earlier.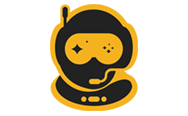 Spacestation Gaming (5th-6th)
(Retals, Daniel, Arsenal)
I've heard people claim that SSG only made it as far as they did because they got lucky teams, but that is so incredibly far from the truth. This is yet another team that had to face both the finalists, and were so close both times, being within a single goal against Falcons and a single overtime goal against Moist. At the Winter Major, we saw that these players excel on LAN, and it was once again proven to us in epic fashion at the Copperbox. Daniel seemed to take the spotlight, showing why he is one of the best players in his region and battling to be in that global conversation. Unfortunately I will not allow that to happen until he gets a better haircut, I recommend a mohawk to make up for the fact that he's yet to get a growth spurt.
On the topic of hair, Arsenal seemed to be hiding behind his hood the entire event, and I don't think I saw him on the floor a single time. He may have been hit with the Fishhr curse and had an atrocious haircut, but more likely it was an issue of confidence. When they were fired up, the entire team looked focused and ready to kill, but when they walked up to the stage, it was only against the strongest teams, which meant they always had their back to the wall and it really seemed to demoralise them. Retals is evidently the leader in this team, but I'm not entirely sure if he was as much of a focal point as the fans perhaps would have liked. He seemed to have a quieter LAN, but still did his thing when it came to disruptions, demos and setting up his teammates to utilise their mechanics paired with the newly created open field in front of them. They are the only team that hasn't won a regional that still possesses a shot at taking Worlds. Now, I'm not saying that they are a shoe-in to win the entire event, but I'm realistically expecting them to make the playoffs, and from there it's all about the seeding, who they get matched against and the performance of each individual player on those fateful days. If you were being very critical of them, you could put an asterisk after each of their Major performances, saying that they wouldn't have beat Falcons in Winter groups, therefore who knows if they woulda made a run, but when presented with the upper bracket (to get to they still needed to beat Dig and Pioneers-neither being particularly easy matchups), they still managed to have an excellent showing and bagged themselves a top 3, with some of the most wholesome Retals and Daniel pictures. For this Major, only beating Pioneers (even closer this time than last) and Secret will make people doubt them, but being so incredibly close to taking both LAN series, and having one of the best coaches on the globe in Chrome, I'm sure they will be nothing but smiles and hype come Fort Worth, at which I will be praying for their success, both for the players and org.
Also if we are to see the trash talk meta flourish, this team is going to be the next to embrace it (specifically Arsenal and Retals, I can't really imagine Daniel jumping up on his chair to shout 'get out of my lobby platrat, come back when you can triple reset you wannabe!'). Also, I just used four different types of punctuation consecutively and it just looks weird- anyway back to the writing

Karmine Corp (4th)
(Noly, AztraL, Itachi)
At this Major, we saw the first ever African player at LAN in Itachi. Although he lives in Spain, it's still very cool to see him get the success he deserves, despite the lack of longevity from his Giants teammates. He stuck around with Stake for a while, and KC was expected by many to be an easy top 4 team in Europe with the addition of AztraL going into this season, but after missing out on two consecutive Majors with results that are best left untalked about, noly was brought in from Guild. Now, I was very on the fence about noly, he was a great player with a high ceiling and the little I'd heard about him gave me the impression that he had a desire to win, and that was proven to me when he outright thanked Guild for kicking him on the First Touch podcast. In all honesty, I'm glad they did too, because it allows Karmine Corp fans to have a team they can be proud to support, and it's such a big organisation that having loyal fans from them will only boost the heights of this esport. It also gives me another reason to hate Guild but that much is evident, they seem to be one of the more despised teams in Europe and I live for that (unless they ever wanted to sign me as a caster or content creator in which case Guild is awesome and I forgive David Beckham for that time he nearly ran my dad over in a Porsche-but until then I'll hold my vendetta). When they went down in a couple series, I saw AztraL shake his head, but it seemed more to brush off any negativity and get back into the zone, which he well and truly did. As a team they seemed confident but also very calm, as any team that wins a LAN series would, they were loud and shouted, but when it came down to it they screwed their heads on and played some really good Rocket League. The battle against Version1 was decided with a single goal, and the victory against the Brazilians was done in the same way. The top 6 of the entire competition were neck and neck, and Karmine were just unfortunate enough to break onto the podium. Per capita France has one of, if not the biggest fan bases surrounding esports, with the main contributors being the orgs of Karmine Corp and Team Vitality, both absolute gigachads in the online world that have massive budgets for teams, facilities and fringe benefits to ensure a quality of life level most other orgs can only dream of. I predict that there will be a LAN in France next season (side note: I also think there will be one in Brazil, evidently NA and potentially Germany, although if they want to just keep doing LANdons forever no one would complain). Hearing Craftman shout out 'WHAT'S THE COLOUR?' at a barely audible tone over the deafening volume of the crowd, only to scream back 'BLUUUUEEEEEE' was incredible, and it's great to see a nation so commonly historically opposed to even the idea of France or French people join in with the support and will them just that bit further in the tournament. It might have been because they're a European team and were pitted up against two sides from the Americas that they had the crowd behind them, but I'm viewing it more as them being a likeable squad surrounded by the common knowledge they can go very far with more time scrimming together.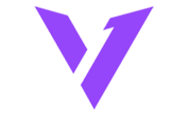 Version1 (3rd)
(Comm, Torment, Beastmode)
As well as finishing in 3rd place, this team was decisively the third most exciting team to watch throughout the entire Major. At the Winter Major they showed what they are capable of, with a strong impression and decent finish for the first split together as a team. Comm once again picked up on the trash talk, and that's for sure a topic I have to cover. When V1 played Falcons, I wanted them to win. I simply preferred the team and players more than their Saudi counterparts. When any player in that series scored, I cheered and clapped as loud as possible, but I would also join in on booing Comm, because it was theatrical and purely for show. I hope that every single person realises that there was no malintent towards any of the V1 players with the way the crowd reacted towards them. He won the series against Karmine Corp and basically encouraged the crowd to be as rowdy as possible, to which we responded in full force. What ensued when the entire team was booed off was wrong and quite frankly disgraceful. He was playing a pantomime villain and played it to perfection, and I don't care about what comparisons you make to any other hooliganism in any other sport, the players are friends with each other once the series is over so we should be respectful of them in the same way. You weren't just booing Comm off the stage with that action, those included in the results of those actions are Torment, Beastmode, Fireburner and the entire Version1 organisation. By all means, give Comm grief if/when he trash talks, but it should be common knowledge that when Psyonix told him not to swear, he didn't and it was all done with the simple purpose of content and gaining a slight competitive advantage. Comm was the very first pro I met on day 4, and we spoke for a minute during which he said he was hoping to win but also just wanted a great time with his friends. That is the mindset of almost every single pro, so don't be a prick and boo all you want permitted it's being asked for, but cheer the losing side in every match. If people can chant 'LET'S GO FALCONS' after they're swept in the grand finals, you as a crowd and fandom can do the same for Version1. In terms of actual gameplay, this team did wonders. Beastmode didn't look as confident as he was when the team was bootcamping, but still definitely a stellar performance. Sharing the offensive workload with Comm meant that neither was really over-rotating or reaching for plays that weren't there, instead we saw a slew of demos come in from every player and strict rotations with fast bursts to break out at unexpected intervals at the opponents. The team was backed up by Torment, who was a top 3 defensive player for the entire LAN in my opinion. When Torment plays well, it elevates the entire team, because they're acutely aware of the confidence that last player back has for any shot, booming clear or threat on the defensive third at all, which further leads to the mindset of the other two players being slightly more free with their movements when they feel the need to be. It also meant that Torment had the opportunity to survey the field more than anyone else, so once he spotted an opportunity for himself, it was seized and, the majority of the time, scored. He took on average 1 shot per game, but with about a 35% goal conversion rate (I believe the statistic was) he was still crucial to the very deep and deserved run they had.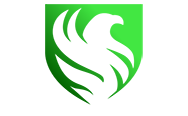 Team Falcons (2nd)
(OKhaliD, Ahmad, Trk511)
Well well well, what do we have here? The day 5 favourites coming in 2nd place, being bracket reset, swept off their feet. The crowd was with them the entire way and they still fell through, being the first team to be bracket reset on LAN since season 6. Ahmad got the offensive MVP, which was well and truly deserved. The team came into this LAN after missing the last one and having to play with a substitute in Stockholm, this was as close to the jstn run as possible. Just think about it. Rookie team/player that has a lot of experience against lower level teams finally managed to qualify for a LAN, both occasions obviously being in London. There are definite favourites over them, as they've shown it's possible to take down their region, but replicating it on debut (in Falcon's case, a whole team debut) would be an entirely different story. They take down some of the strongest teams in the world, and when it comes down to game 7, in which they're a single goal away from taking it, they can't quite close it out, and instead fall to the champions (the ensuing 0-4 sweep doesn't really have a comparison, I was stretching it to begin with let's be real). I'm glad that the Falcons didn't win, partially because I called it the morning of Championship Sunday and am so glad that I could be smug in the faces of everyone who called me delusional. The other (more important) reason is because it now sets up a scene and gives them drive. First Major as a team they played with a sub. Second Major didn't even feature them. Their third has them finishing with the silver medal, and they have almost the entire community in their corner, willing them onwards towards Worlds. They'll arrive in Dallas with a hunger to win, and in every way do I believe it's possible. Now I don't want them to win that either, I want KCP to make the miracle run, but if we're being realistic I think Superlachie is gonna have to do some of the best carrying of his life if that turns out to be the case. Looking at the London Major, it is undeniable that the Falcons looked to make a splash, and make a splash they did. Starting off against Liquid, I wasn't sure who really had the upper edge, and neither did the desk, but after a slick game 1 victory, it was wrestled out of the hands of the young guns and Falcons advanced. Following that, it was FaZe, who everyone thought would really put up a fight, and test the limits of the speed and mechanics we'd seen the Falcons showcase back home. That too got out of hand for the supposed superteam, as after a game 1 overtime win, the next three games went heavily against them, and they went away from that series with a -7 goal difference and a 1-3 loss. At this point they'd already qualified for the stage and looking at the rest of the bracket, it seemed like they were the team to beat if you wanted a shot at the crown that weekend. Spacestation provided some absolutely stellar content. The previous series had just concluded and I was outside the venue talking with friends and realised 'oh damn we're not even halfway through today'. My voice was starting to be a bit raspy and I wasn't entirely sure if I'd be able to concentrate for another Best of 7. Well in short I was. I'd say I was glued to my seat, but that would be a lie given how many times I jumped into the air in excitement on multiple counts, and this was ultimately the series that truly kickstarted the crowd. This wasn't just the usual case of getting up and getting loud for gameday, we still had a whole day and a half of this and it was incredible! The series started off pretty well for the Falcons, bulldozing their way to a 3-0 lead in the series, but SSG were determined to not lose heads and forced Champions Field. Thankfully for the Falcons they managed to scrape together a win in the final game of the series and advance to the top 3. I say thankfully because they had almost no control in the latter half of that series, and were getting smacked around in every way by an SSG ready to break some records. Looking at the final game, the Falcons only just came out on top but I reckon if it was played 10 times over, SSG would close it out in 6 of them. It's not like it wasn't close, but the momentum was truly on the side of the American's and Falcons should be counting their lucky stars. Talking about lucky stars, the upper finals. Not quite an attempted reverse sweep, but another dominant performance from Version1, only matched by that of Falcons. It was much more at the Saudi's pace in this series, but there were definitely periods in which we saw each individual player on V1 execute to their highest possible calibre. When it got to the finals, Moist found their pace and in every way deserved the win. Ahmad and trk bagged the majority of the goals (thank goodness because the oKhaliD chant that Spaceman was trying to get everyone in on was absolutely awful). I won't be going into detail about the finals here, because as you can safely assume that I'm about to talk about Moist next, and the grand finals were theirs through and through and it would only be fair to describe the events that transpired from their point of view instead.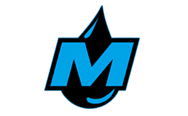 Moist Esports (1st)
RIIISE JOYOOO VATIIIRAAA (you read that as the chant didn't you)
The newest Major Champions, and in every way am I so happy for them. Getting relegated to the lower bracket would've meant disaster for every single team besides these guys. They've made those treacherous runs before and everyone knew they could do it again. And they did. I could look at each individual series they played and discuss why they came away with win after win, but we already know why. They've mastered the basics, they've mastered the advanced and they innovate beyond the imagination of anyone else. Watching the finals back and I saw that they are just head and shoulders above the rest of the world. I know it's easy to say when they just won the entire Major, but it's arguable that they have been the best team in the world for the entire calendar year, given that their worst result in any tournament has been 4th place. They are no doubt already cementing themselves in Rocket League history with only a few splits under their belt. They finished the Fall Split without qualifying for the Major, securing 330 points which put them in joint 9th with 00 Nation and William's Resolve. In the very first regional of the first regional of the Winter Split with 351 points, more than doubling what they already had. That split had them finish with 1402 additional points, giving them 1732, still in the pack, but towards the top, as 3rd seed in Europe. The most recent split gave them 1802 points, more than doubling what they had accumulated in the previous two combined. This had them end the season as the top seed in Europe with THREE THOUSAND SEVEN HUNDRED AND THIRTY FOUR POINTS. For those of you that aren't already aware, that is a big number, collecting more points than any minor region team (if you can even call them minor anymore) except Falcons who are doing the equivalent of what would happen is Wavepunk, Stumpy, Takara, Koda and I joined a basketball league for 10 year olds. When I said that they innovate, just look back at any of the day 5 matches Moist played and analyse their rotations (you can see the style in any series but it was most obvious on Champion Sunday to me). Vatira was at one point the best in the world, then rise, then Joyo. It's not like any of these guys get worse at the game, their teammates are simplye evolving at such a freakishly fast rate that it's all about making sure that everyone has the chance to play the lights-out Rocket League we're finding out they're capable of. Vatira got the defensive MVP, which was in every way deserved. He's been the best defender in the world for what seems like an age, and between him, Torment and oKhaliD, they were the anchors that kept their teams in the tournament for so long. Vatira looks so bored when he plays, but seeing the passion on his face when he's hyped up is something I live for. You saw the devastation that he faced at the Winter Major, so the contrast between that and his elation at the Copperbox was truly a heartwarming moment Rise didn't actually have a player chant, at least not one that was commonly used, so whenever he scored you would hear us all burst into the 'RIIISE JOYOOO VATIIIRAAA' chant or something just as similar, which explains why you hear it so often because you best believe that boy was slotting shots left, right, centre and from about 17 other directions too. Despite the fact that he didn't get an MVP isn't a criticism of his skill, but merely a reference for how good his teammates were if they somehow managed to outperform him. I saw rise walking to the arena on day 5 and he looked so calm, just chatting with someone else without a care in the world. It's not like any of them fumble under pressure, but he seems to be the one able to turn every single emotion off at a whim, and given he leads the entirety of RLCS history with the iciest stats in terms of 0 second and game 7 goals, he is such a vital part to any team. This squad has what I think is the best Champions Field record ever, and you don't need to look at a spreadsheet to work that out either, the eye test truly shows you the lengths that they can go to if they need to close a series out or deal with a deficit. This is all headed by rise, the one and only who will forever have about 3 hours worth of highlight reel last second goals, and it'll only be growing from here. Last but not least is Joyo, the MVP of the entire tournament, which was very obvious if you listened to the stream or were in the crowd at any point. The chant of 'JO-YO' wasn't the most advanced, but it also wasn't his main chant. The one that resonated most with him was the entire crowd (and his teammates) screaming 'MVP' at the top of their lungs, because that's what he was, in every single way. He stopped talking during the interview to wipe a tear away for a millisecond and the entire crowd erupted in cheers because everyone loves Moist and we all wanted to know how much they're appreciated. The Griddy King and all his teammates went to each side of the stage, and the camera, giving every single person watching a heart, something that us all at the venue emulated right back at him en masse. I know I've barely talked about his Rocket League, but that's because what he does is genuinely magic. I implore you, watch him play even a single game and your jaw will drop. He always seems to be having fun and laughing with his teammates, but is arguably one of, if not the best player on the entire planet, and you should know that isn't changing any time soon. The final thing I want to talk about is the support that he has. Both Joyo's mum and the KCP mums were all cheering for him from the side, although he couldn't hear them, I'm sure he saw the four of them jumping around in excitement the entire time. It's great to see the parents or those older than the players fostering their dreams, because if it wasn't for the acknowledgement that their child could really make it big and has a spark, or even if it's just something they enjoy doing as a hobby. That's why I think Moist Esports are the favourites for Worlds, they've managed to keep their form up for more than half a year with no sign of slowing soon, they have shown they have the best mentality in the entirety of the game and simply because I just want them to succeed, it would be so incredible and I think they deserve it more than anyone else.
---
This has been very disjointed and I did not think about what I was joining to write at any time, let alone draft a structure or anything. Have fun trying to decipher my weird typing mannerisms and neurodivergent thought process. Before this finishes, I would like to say that LANdon 2.0 was the greatest weekend of my life, and I don't think I will ever beat it, I simply don't see how, so I want to say thank you to a host of people for making both LANdon and my life as good as it has been recently!
Dano- Thank you for the opportunities to publish my stuff on here and let me get my creative side out more. What you've done with FanRL is incredible and I hope it reaches whatever heights you intend for it to achieve. On top of that the shirt you gave me is awesome and I will for sure be advertising the website wherever I go.
Solar- Was great to finally meet you after both waking up at an inexcusable times for OCE casting, I wouldn't have missed it for the world (except from that one time I nearly overslept) plus getting those pictures of you on my shoulders are things I will treasure forever.
Muntz- You've given me inspiration, motivation and guidance, I aspire to one day have half of your talent on the mic. You'll have many chances on the international stage very soon.
Hyferia/Bass- I apologise for basically ambushing you on the first day and proceeding to scamper off, but sneaking you onto the floor and starting some of the most outrageous chants was a highlight of the entire week, much love to you both and hope to see you both irl and on the big screen soon!
Swaces- We didn't talk much outside of the football but getting it all organised was work of legend, a phenomenal way to kickstart the weekend and got to meet a load of people there i wouldn't have otherwise.
Stumpy- You complimented my nail polish and that just made me very happy, and your V1/Endpoint switcheroo thing was fantastic too.
Scrub/Lachie/Banana/Catjeans/The mums- Although we didn't speak for too long, glad I could get signatures and pictures with you all + your mums are awesome, so cool to see the best talent in OCE (after CJ) being taken such good care of.
Jessie & Ella- I loved both your outfits and you are incredibly kind, I will be promptly stealing styles from both of you with no remorse + hopefully getting to know you both a bit better, who knows.
The other person that had split black/red hair and a septum piercing- I never learned your name but if you're reading this I am also very envious of your hair & piercings, give it a couple months and I'll probably look suspiciously like the vibe you had going on too.
Berserk, Crossy, Frank, Longey, Valerie, Rexy, Jota, Dennis, Herbie- It's a shame we didn't get to speak more, but at least I got to kind of meet you all, albeit kinda rushed with some more than others. Next time there's a European LAN that I can afford to go to you best believe I'll make sure we have time to go galavanting around together.
Psycho- You have a mechanic named after you + best player in Europe + handsome + smart + fantastic person in general. Again, I'm sorry our time together was fleeting but putting a proper face to the name is at least something, until next time!
Also if I missed you out I'm incredibly dumb so just let it slide I have memory issues. Anyways follow me on twitter @aucksey